If your skin has been damaged by the sun over time, our team at GOLDCOAST medspa may be able to offer you an effective treatment to erase the damage using light. Photodamage goes beyond the typical signs of aging, such as wrinkles and fine lines. A lifetime of ultraviolet light exposure produces other physical changes, including spider veins, facial redness, enlarged pores, coarse skin texture, and pigmentary changes.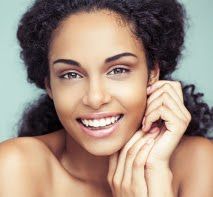 IPL may treat a wide variety of skin conditions including:
Flushed redness
Sun damage
Unusual texture
Broken capillaries
Brown/age spots
Dark eye circles
Sun freckles
Broken capillaries
Fine wrinkles
Here at GOLDCOAST medspa, we use IPL (Intense Pulsed Light) Photofacial treatment to reduce and eliminate these common side effects and signs. On some occasions, we may also use IPL to treat fine spider veins. To find out more about our Chicago medical spa, please give us a call directly at (312) 664-2128!