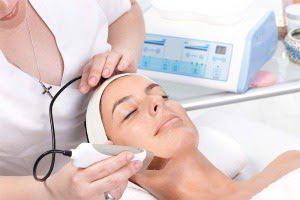 Healthy, radiant skin symbolizes youth. However, our skin can get affected by several factors like aging, genetics, diet, lifestyle, stress, pollution, and sunlight. 
At Gold Coast MedSpa, our laser-based treatments can help put off aging, reverse skin damage, correct skin irregularities, improve overall skin texture, and restore the skin's youthful appearance. Whether you're looking to fight years of sun exposure or address your skin pigmentation, treat acne stars, or want to reverse aging, we offer customized facial rejuvenation treatments. 
Types of Skin Rejuvenating Treatments at Gold Coast MedSpa
IPL (Photo Facial) 
IPL Facial is an FDA-cleared treatment that uses the IPL (Intense Pulsed Light) technology to treat sunspots, improve overall skin tone, address pigmentation, and reverse the signs of aging. The light penetrated into the skin is converted into heat to destroy the hyperactive skin cells and address pigmentation in as little as 1-2 treatments to result in revitalized, even-toned skin. At Gold Coast MedSpa, we customize IPL Photo Facials along with other skin-retexturing treatments to address the skin concerns and yield maximum results. 
Benefits 
Addresses a large number of skin concerns of face, neck, chest, shoulders, arms, and legs
Minimal downtime and faster recovery
Reverse the signs of aging and sun damage
Treats hyperpigmentation and reduce the appearance of acne scars
Addresses skin redness
Wrinkle Reduction
At Gold Coast MedSpa, we offer ReFirme™ Skin Tightening & Wrinkle Reduction procedure that combines laser light and radiofrequency technology to tighten the skin and reduce the visibility of fine lines and wrinkles.
The procedure stimulates the renewal of collagen renewal and tightens the existing collagen fibers to soften the wrinkles to give an instantaneous firmed and toned appearance. With this wrinkle reduction procedure, the laxity of the brow, neck, cheeks, arm, etc., can be improved. 
Benefits
FDA-approved, virtually painless, safe procedure to tighten skin and reduce wrinkles. 
Suits all skin types.        
Improves skin texture and color
Rejuvenates skin
Firms the loose facial skin to result in a younger appearance.
Besides instantaneous results, its effects will continue to improve for several months. 
Quick procedure with no downtime.
Genesis Laser
The Laser Genesis procedure at Gold Coast MedSpa acts as a preventative and corrective treatment that promotes collagen production to diminish the appearance of fine lines and wrinkles. This treatment uses laser technology to gently warm the dermis and rebuild collagen to treat wrinkles, fine lines, sun damage, prominent pores, scarring, redness, and hyperpigmentation. In turn, this results in a plumped, rejuvenated, firmer, and more youthful skin tone and texture.
Benefits
Treats redness, scarring, sun damage, melasma, hyperpigmentation, bumpy skin texture, and uneven skin tone
To know more about our cosmetic treatments, call us at (312) 664-2128 or visit our office at 233 E Erie, Suite 100, Chicago, IL 60611.