Many people lose their skin elasticity as they age. This can show up as sagging or drooping skin, wrinkles, fine lines, under eye sagginess, jowl, neck laxity, nasolabial folds, or saggy brow lines. These visible effects of aging usually start around the upper and mid-face, though it may occur anywhere on the body.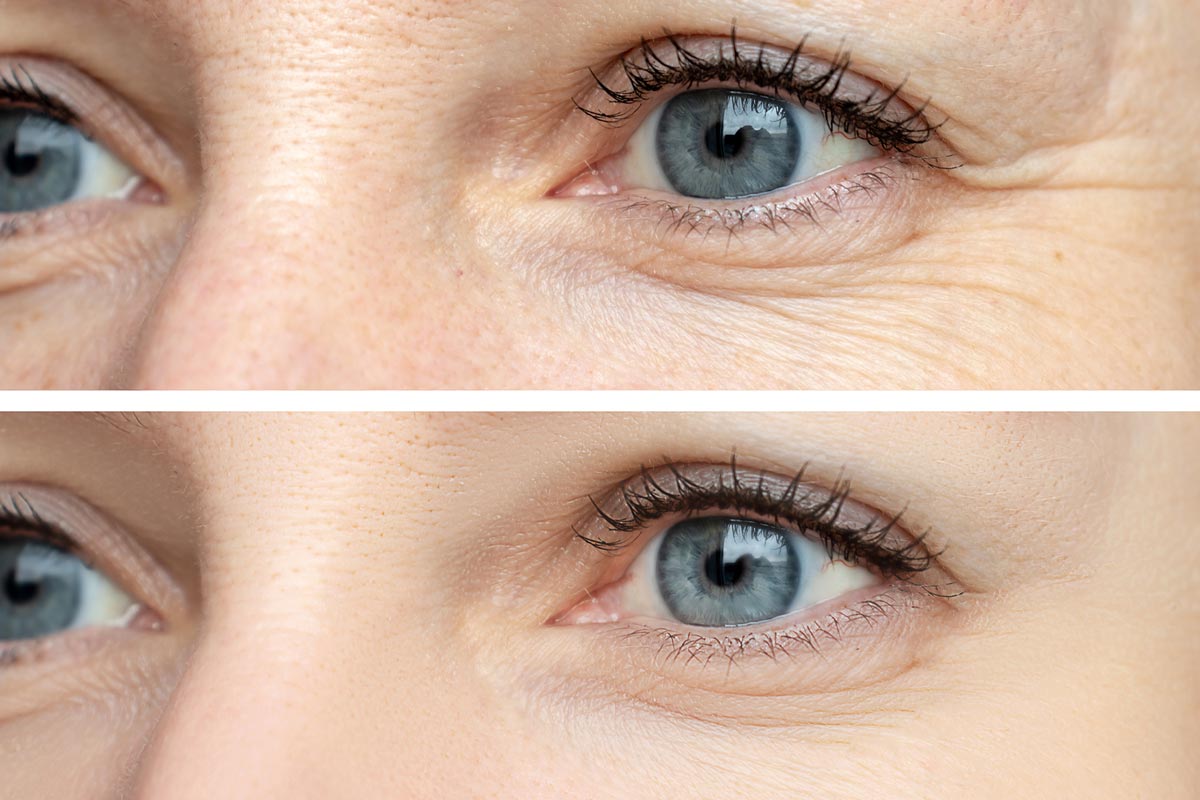 Gold Coast Medspa offers ReFirme wrinkling reduction and skin tightening procedure for those who are looking for an effective and comfortable anti-aging solution that can address the telltale signs of aging and result in a youthful, toned, and lifted appearance.
ReFirme Skin Tightening
ReFirme is a non-invasive and non-surgical treatment solution that uses infrared light and RF energy to tighten skin, target wrinkled skin, and combat laxity. 
The procedure is based on the elōs technology and utilizes electro-optical synergy to boost collagen production in the dermal layer and tighten skin.
How Does ReFirme Skin Tightening Treatment Help In Wrinkle Reduction?  
 ReFirme Skin Tightening Treatment is a safe, effective way to address various signs of aging and achieve the following:
Tighten and firm loose skin on the neck and along the jawline (jowls)
Smoothen nasolabial folds
Soften fine lines and wrinkles
Improves skin elasticity
Lift drooping brow lines
Reduce under-eye sagginess
Reduce marionette lines and nasolabial folds.
Improve the overall skin texture
Treatment Areas 
Face
Neck
Abdomen
Upper Arms
Knees
ReFirme Skin Tightening Treatment - Procedure
The ReFirme procedure combines safe and adequate levels of infrared light and bipolar radiofrequency energies to recondition the dermal layer of the skin by boosting collagen growth. 
Why Is Elos ReFirme Skin Tightening Treatment Different?  
The ReFirme skin tightening treatment is superior to other skin tightening treatments because of the following reasons:
Safe, FDA-approved industry-leading medical aesthetic technology to address wrinkles.
Requires significantly less energy than conventional lasers and IPLs.
Contact cooling on the skin's surface offers more ease, comfort, and safety
Non-surgical and non-invasive treatment.
Does not need the use of drugs and anesthetics.
The procedure is safe and effective on all skin types.
A non-invasive procedure that needs no downtime.
No additional risk to the epidermis.
Treatment - Aftercare 
The patient may experience redness on the treated area, but it will subside soon. Use a broad-spectrum sunscreen of SPF 30 or more to protect the treated area from UV exposure. 
Results
With the enhancement of collagen production, the patient will achieve optimal results in a few weeks. Patients will get the best results with a series of 4-6 sessions spaced one or two weeks apart. Maintenance sessions are needed approximately every six months. Following a healthy lifestyle, diet habits, and protecting the skin from sunlight exposure can prolong the results. 
To learn more about wrinkle reduction and skin tightening procedure, please call us at (312) 664-2128 or schedule an appointment online.